Sandhills Aerial
Sandhills Aerial Featured in The Pilot!
Pinehurst and Southern Pines' award-winning newspaper recently featured an article on how video storytellers are helping local companies increase their sales, featuring Sandhills Aerial (and their equine mascot, Eros :-)
FEATURED
How Video Storytellers Help Boost Local Brands
By LAURA DOUGLASS | Staff Writer Jul 18, 2018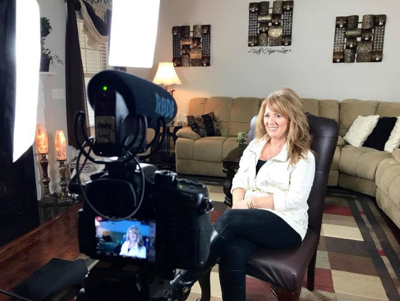 People love a good story. Whether it is a summer blockbuster film or a great read, storytelling — when done well —  creates a connection with the audience. For local videographers, telling a business story is a brief encounter. Here, the quality of the work is more important that the quantity.
"You only have 30 seconds to capture someone's attention. How do you do that?" said Cyndi Fifield, of Southern Pines-based Novae Design Group. "The biggest answer is, you need to know you are brand-wise. If you know who you are, what you're doing, and why it matters, then you're ready to tell your customers why it matters. Video is a great way to do this, especially in today's social media market. Video is the easiest and fastest way to tell your story," she added.
A promotional clip for a company generally runs from 30 seconds to five minutes. The goal is to create something eye-catching and memorable. But where to begin?
"Your story should be why it is important for people to come to your business. You first need to discern what makes you unique and different compared to the other companies around you," Fifield said. "If you are a business, you want to make sure people will compare you apples to apples. Not apples to oranges or apples to brownies."
And while social media has changed how customers engage with companies and brands, improvements in video and drone technology has kicked open the doors for an entire cottage industry of independent filmmakers.
"The power of video and the return you can see on your investment is huge," said Hollie Fleck of Candid Light Films. "Visual storytellers go to bed at night visualizing what are the most compelling shots." One of the biggest misconceptions, she said, is people who think visual storytelling is simple. Certainly anyone can take a cellphone video, but a professionally edited piece usually includes music, still photography and voice overs.
"Every story is different. Your visuals will always be different for different clients. But in the end, you want the viewer to feel satisfied. That comes with your opening and closing — your most powerful images," she said.
For Tim Russell, a longtime drone pilot, using drones for commercial camera work is a natural fit. He founded Sandhills Aerial after moving to Moore County from Florida.
"We are equestrians and came here for a weekend. By Monday, we had put an offer on a house," he said. "My company in Florida used drones for real estate and I decided to continue that work. It is the bread and butter of my business."
Russell said there was a big shift from airplane and helicopter photography to the updated technology now available on drones.
"It opened up almost as an art form. The hi-res cameras came in and the opportunities exploded. Nowadays with real estate listings, it is almost mandatory to have drone video work, especially with larger homes and properties," he said.
Each project begins with a survey of the property and, like a cinematographer, that means mapping out the most dynamic visual lines.
"You want the 'wow' factor," Russell said. "Usually you can capture that with a dramatic fly-in to a property. But every video and every house is different."
Operating a drone while also controlling the camera angle is not an easy task, he noted.
"You can be a good videographer and you can be a good pilot. Doing both and putting together a product that will get an emotional response is both a skill and an art form," Russell said. "It all comes down to sequence and edits. And you have to work around the weather."
Over the years he has crashed a few drones.
"You are always at the mercy of your environment," he said, with a chuckle.
These days he operates one of six drones in his fleet. The top-level drone has 4K hi-resolution imaging, multiple GPS units, infrared, radar and other sensors to help avoid obstacles.
Sandhills Aerial
(910) 361-2024
https://www.thepilot.com/business/how-video-storytellers-help-boost-local-brands/article_d9c3ba74-8aaa-11e8-94a2-07d371ddbb30.html